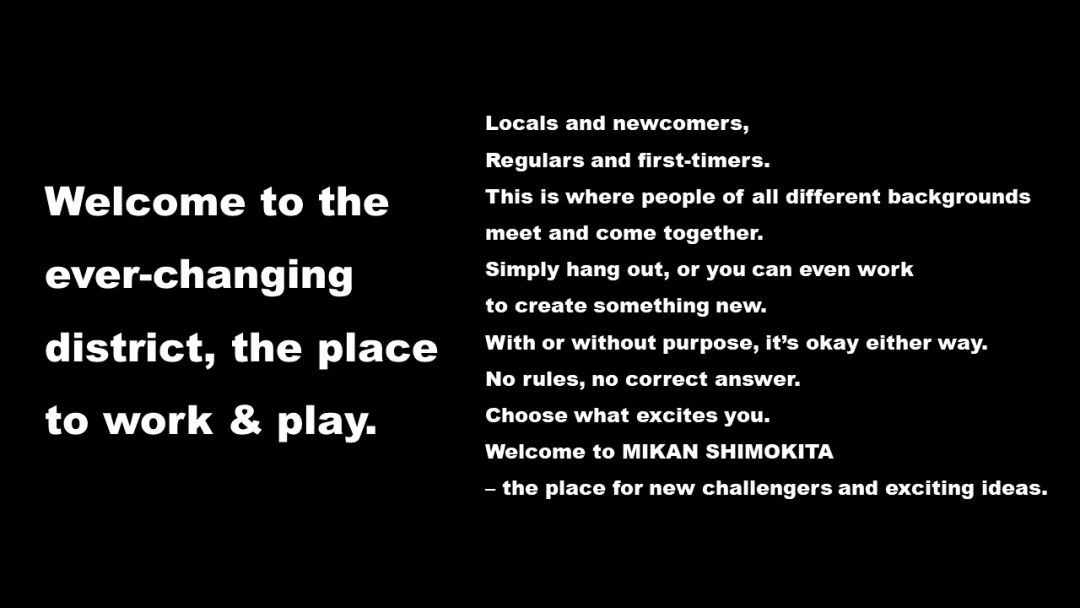 ABOUT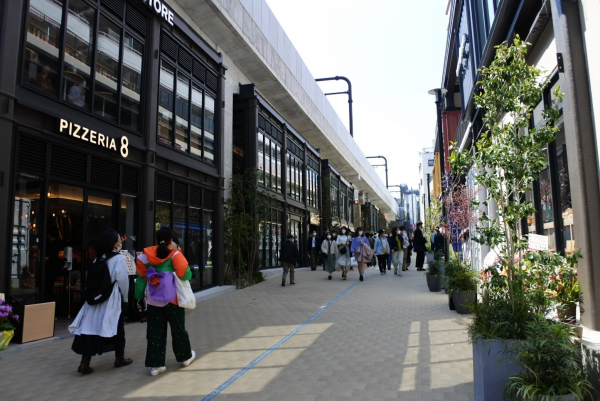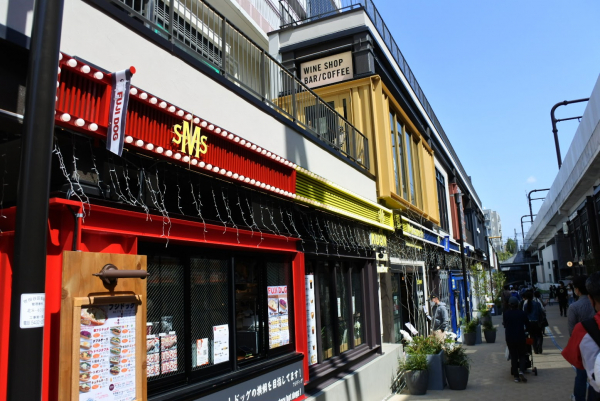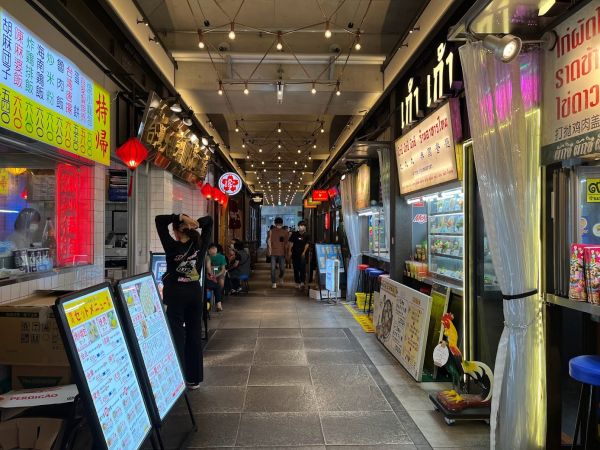 Welcome, to "MIKAN SHIMOKITA" , an ever-changing district, with the project concept of "Work and Play". Located in Shimokitazawa, where people of different cultures and values are gathered, we aim to be a hub where the unexpected is created.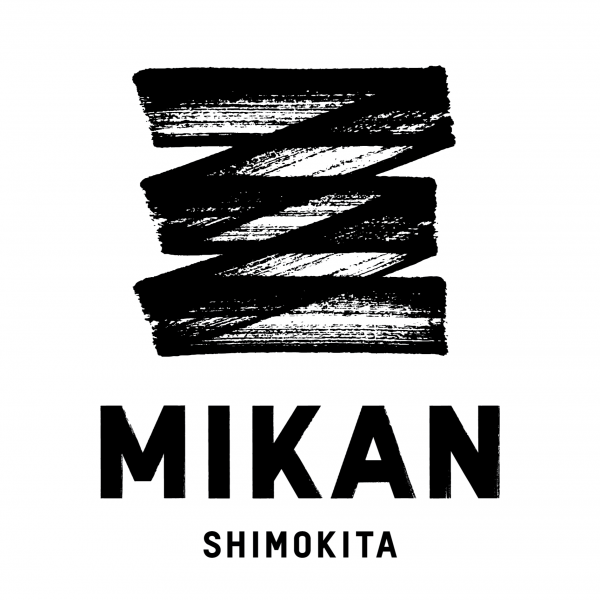 About Our Name
We chose the name "MIKAN SHIMOKITA" to reflect the universal appeal of Shimokitazawa.
In Japanese, the word "Mikan" means incomplete or unfinished.We believe that the charm of Shimokitazawa lies in its ever-changing atmosphere, so we named our facility with the hope to encourage new experiments and challenges in this continuously changing city.
About Our Logo
Not to reset, But to overwrite.
Our logo symbolizes the aggressive attitude that encompasses trial and error. There is no such thing as a "right answer" in Shimokitazawa.
It is a broad-minded place that accepts all kinds of values, so even when you make a mistake, you can simply paint over and try again.
FLOOR MAP
full size : PDF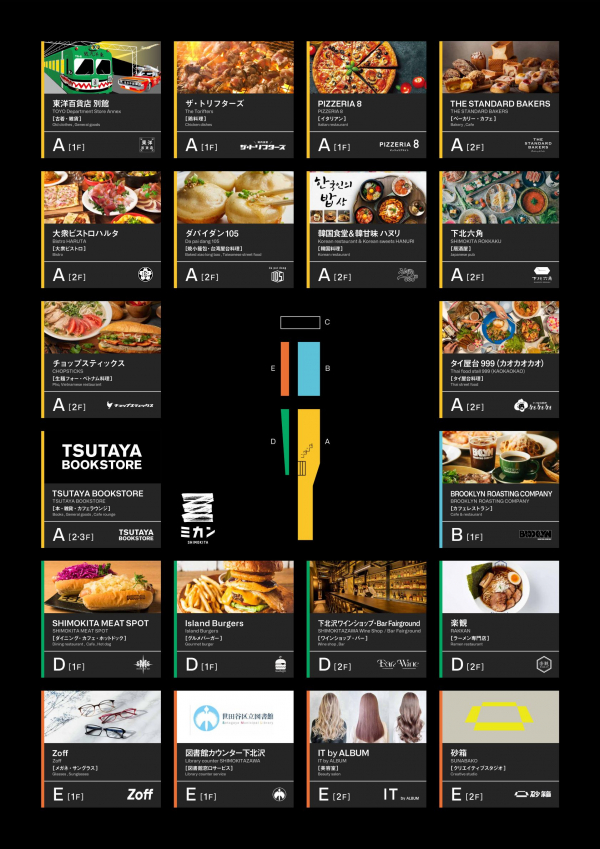 ACCESS
Located close to Shimokitazawa Sta. (Keio Inokashira Line / Odakyu Odawara Line)
ADRESS : 2-11-15, Kitazawa, Setagaya-ku, Tokyo etc.
Bicycle parking : 〇
Parking : ×